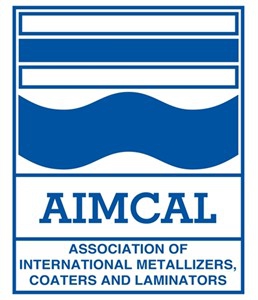 More than 70 technical sessions will be presented at the AIMCAL R2R USA Conference, Sept. 26-29, 2022, at the DoubleTree by Hilton at the entrance to Universal Orlando, Orlando, FL. The full agenda for the multi-track conference is available at www.aimcal.org. New this year are tracks devoted to Nonwoven Substrates and Capacitors. Other tracks include Battery Manufacturing, Coating & Laminating, Flexible Packaging, Gravure Printing/Coating, and Printed/Flexible Electronics.
The conference opens with morning and afternoon short courses on Monday, Sept. 26. Morning courses, scheduled from 8:00 to 11:00 a.m., focus on Web Handling Essentials, Coating Solution Properties, and Introduction to Drying. Afternoon courses on Web Handling, Case Studies, Introduction to Coating, and Flexo 101 run from Noon-3:00 p.m.
Keynote addresses include Sustainability Journey by Norman Broyles of Procter & Gamble, Semiconducting Tapes by Brian Moeckley of Commonwealth Fusion Systems, and Printed Electronics by a spokesperson for the Organic and Printed Electronics Association. Other keynoters include a NASA astronaut and a cast member from the MythBusters TV show.
Conference highlights include panel discussions on Coating Problem Solving, Getting Metallized PE Films Recycle Ready for 2025, Challenges Involved When the Carton Serves as the Primary and Secondary Package, and Reinventing Gravure through Greener Cylinder Technologies.
Networking breaks and receptions in the Exhibit Hall and the informative and entertaining three-minute AIMMY Vendor Presentations round out the schedule. Attendees also may sign up to participate in a golf tournament, cornhole, 5K Fun Run & Walk, and private scotch tasting. To register, go to www.aimcal.org, click on Conference & Events and select 2022 R2R USA Conference.