PFFC brings you exclusive White Papers from our online sponsors.

Visit Kelly on Static from Static control expert Dr. Kelly Robinson, president of Electrostatic Answers; Kelly has 27+ years of experience in problem-solving and consulting.

Visit Tim's Web Lines to handle and wind your paper, film, foil, and similar products. Take advantage of Tim's 25+ years just like over 100 converters have.

Visit Mark's Coating Matters from fluid coating expert Mark D. Miller; Process improvement and project management for precision roll-to-roll coating applications.

Visit Marketing Mojo for dynamic marketing insights from Stephanie Millman that inspire new ideas on how to stay on top of your customer's mind.

Visit Yo's Yarns to share the thoughts, impressions, experiences, and news that impact the converting industry. . . or anything else that happens to be on her mind!

Visit Tom's Poly Ploys, where Tom will be writing on various topics that the typical polymer processor would encounter on the job.
August 28, 2013
SOUTH ELGIN, IL | Consumers who have confidence in the Dole brand of quality products can now put their trust in the new Trust-T-Lok spout designed specifically for flexible, single-serve pouches by Hoffer Plastics Corp. Trust-T-Lok was engineered and tested for more than a year and resulted in this creative "T"-shaped cap for flexible package spouts that meets all CPSC choke-proof specifications, provides superior tamper evidence, and offers easy-grip shape and texture.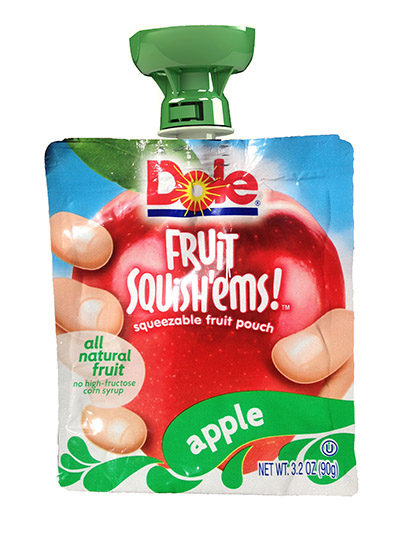 Trust-T-Lok on the Dole apple sauce pouch product.
The unique patented Trust-T-Lok spout/cap offers a new alternative to the flexible pouch industry and was created to meet customer demand for a cap similar to those currently on the market but with different features. Hoffer Plastics collaborated with the customer to innovate the Trust-T-Lok square spout/cap to exacting specifications.
Trust-T-Lok also comes in a rounded cap version, Trust-T-Lok R, which is also an ideal solution for baby food pouches for toddlers.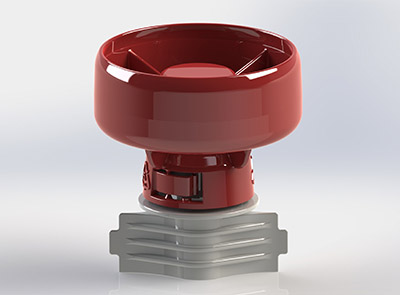 Trust-T-Lok R (round).
The Trust-T-Lok was chosen for use on the Dole Squish'ems apple sauce pouch. Designed and tested for toddler safety, the Trust-T-Lok has won the confidence of parents who are assured of a total quality product: Dole and Trust-T-Lok.
The Trust-T-Lok and the Trust-T-Lok R provide a unique plug seal that maintains seal integrity for one full rotation of the cap. The cap reveals superior tamper evidence at one-quarter of a turn of the cap and remains sealed even at three-quarters of a turn. In addition to providing safety, it means that shelf-life is not compromised if the cap is accidently turned slightly.
The three ribs on the spout are a critical part of the design, helping the spout to adhere to the LDPE flexible packaging to provide a strong, tight seal. For co-packers, this design provides assurance that there will not be leaks during the filling process. And, the Trust-T-Lok and Trust-T-Lok R design ensures that the spout matches exactly with the form, fill, and seal equipment for that added measure of safety and security. The spout and cap are assembled at Hoffer's facility and shipped to the packer.
With its history of expertise in developing innovative packaging products for its Fortune 100 customers, Hoffer Plastics helps National brand owners differentiate their products while providing safe, easy-to-use and sustainable solutions for spouts, caps and closures, and stay at the forefront of the markets they serve.