PFFC brings you exclusive White Papers from our online sponsors.

Visit Kelly on Static from Static control expert Dr. Kelly Robinson, president of Electrostatic Answers; Kelly has 27+ years of experience in problem-solving and consulting.

Visit Tim's Web Lines to handle and wind your paper, film, foil, and similar products. Take advantage of Tim's 25+ years just like over 100 converters have.

Visit Mark's Coating Matters from fluid coating expert Mark D. Miller; Process improvement and project management for precision roll-to-roll coating applications.

Visit Marketing Mojo for dynamic marketing insights from Stephanie Millman that inspire new ideas on how to stay on top of your customer's mind.

Visit Yo's Yarns to share the thoughts, impressions, experiences, and news that impact the converting industry. . . or anything else that happens to be on her mind!

Visit Tom's Poly Ploys, where Tom will be writing on various topics that the typical polymer processor would encounter on the job.
August 29, 2013
SPRINGFIELD, MA | The Paperboard Packaging Council announces the speakers for the Fall Meeting and Leadership Conference, scheduled for October 23–25, 2013, at the Gaylord Texan Resort in Dallas, TX.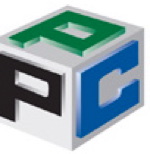 Mary Cooper, VP of Account Management at Perception Research Services Intl. (PRS), will describe to attendees the five changes that have recently transformed the world of packaging and shopper marketing, and how they will affect innovation in the paperboard packaging industry.
Tim Bohrer, owner of Pac Advantage Consulting, will discuss a peer-reviewed study commissioned by PPC that demonstrates that weight comparisons of various package substrates are insufficient for describing differences in environmental impact.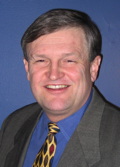 Tim Bohrer
Dr. Diana Twede, professor at Michigan State University, will review the Packaging School's curriculum and discuss how administrators promote the benefits of paperboard to their students.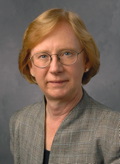 Dr. Diana Twede
PPC president Ben Markens says, "Understanding the future of shopper marketing, responding effectively to environmental claims, and tracking how our industry is perceived by up-and-coming packaging designers are valuable topics. I am confident our attendees will return to their offices brimming with new insights."