PFFC brings you exclusive White Papers from our online sponsors.

Visit Kelly on Static from Static control expert Dr. Kelly Robinson, president of Electrostatic Answers; Kelly has 27+ years of experience in problem-solving and consulting.

Visit Tim's Web Lines to handle and wind your paper, film, foil, and similar products. Take advantage of Tim's 25+ years just like over 100 converters have.

Visit Mark's Coating Matters from fluid coating expert Mark D. Miller; Process improvement and project management for precision roll-to-roll coating applications.

Visit Marketing Mojo for dynamic marketing insights from Stephanie Millman that inspire new ideas on how to stay on top of your customer's mind.

Visit Yo's Yarns to share the thoughts, impressions, experiences, and news that impact the converting industry. . . or anything else that happens to be on her mind!

Visit Tom's Poly Ploys, where Tom will be writing on various topics that the typical polymer processor would encounter on the job.
May 29, 2013
AMSTERDAM, NETHERLANDS | Linerless pressure-sensitive labels are enjoying a resurgence of interest today in a packaging marketplace that is characterized by cost and environmental pressures. The publication of "The Linerless Label Market 2013" by specialist market researchers AWA Alexander Watson Associates—an updated second edition of their market overview—is therefore timely.
Benefits across the value chain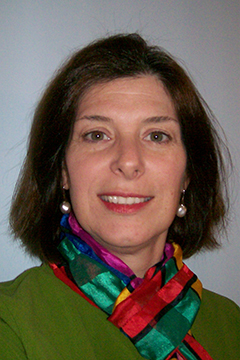 Says Jackie Marolda, VP and senior consultant at AWA Alexander Watson Associates, "While linerless labels remain a small part of the overall label and product decoration industry, cost and environmental pressures on prime labeling applications and growth in hand-held variable information label printers will certainly drive additional applications. Opportunities exist throughout the value chain for suppliers of adhesives and facestocks, as well as converters and end-users, to capitalize on this emerging sustainable labeling method."
Eliminating the costs and waste/recycling issues related to label release liner, linerless labels nevertheless demand a different approach to coating, conversion, and application, and "The Linerless Label Market 2013," a new addition to AWA's concise AWAreness Reports series, provides a focused insight into the current technology platform in the context of its historical perspective and of the pressure-sensitive label market as a whole.
It examines the expanding market segments where linerless labels are successfully used today, and assesses market demand, drivers, and emerging trends as well as issues and challenges for converters and users. The report concludes with a review of extant technology and a directory of solutions providers, thus providing a readily accessible market assessment for manufacturers, raw material suppliers, converters, and label users interested in the technology.
The report is available to order via the AWA Alexander Watson Associates website, www.awa-bv.com, along with details of all the company's available published reports and complementary events.