PFFC brings you exclusive White Papers from our online sponsors.

Visit Kelly on Static from Static control expert Dr. Kelly Robinson, president of Electrostatic Answers; Kelly has 27+ years of experience in problem-solving and consulting.

Visit Tim's Web Lines to handle and wind your paper, film, foil, and similar products. Take advantage of Tim's 25+ years just like over 100 converters have.

Visit Mark's Coating Matters from fluid coating expert Mark D. Miller; Process improvement and project management for precision roll-to-roll coating applications.

Visit Marketing Mojo for dynamic marketing insights from Stephanie Millman that inspire new ideas on how to stay on top of your customer's mind.

Visit Yo's Yarns to share the thoughts, impressions, experiences, and news that impact the converting industry. . . or anything else that happens to be on her mind!

Visit Tom's Poly Ploys, where Tom will be writing on various topics that the typical polymer processor would encounter on the job.
November 27, 2013
MORRISTOWN, NJ | The New Jersey Packaging Executives Club (NJPEC) held its 35th Annual Package of the Year banquet at the Madison Hotel in Morristown on November 14. The Package of the Year Awards provide a glimpse into the year's best packaging designs and innovations.
A distinguished panel of judges selected the 2013 Package of the Year award winners. The most coveted award went to Elizabeth Taylor White Diamonds Holiday 2013 selected by the judges for the coveted Package of the Year Award. Color Optics by Arcade, Rockaway, NJ, produced it for Elizabeth Arden.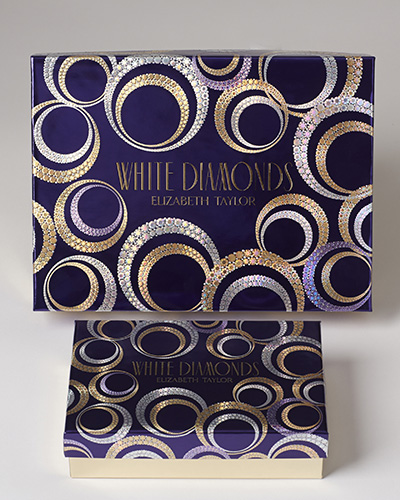 Judges for the awards were Brian Henry, Victoria's Secret/Mast Beauty; Doug Silady, Boom; Leslie Artesona; Kelly Brice, MAC Cosmetics; Mandalyn MacDonald, FIT student judge; Daniel Lang, FIT student judge; Candance Gartland, Bath & Body Works; and Gary Montalbano, Bobbie Brown.
For a complete list of winners, visit NJPEC.