Published: July 01, 2007, By By Deborah Donberg, Associate Managing Editor
Gravure Printing
Though gravure was the star, globalization was certainly a featured player at the Annual Convention and Leadership Summit of the Gravure Assn. of America (GAA), held April 16–19 at the Hyatt Regency Crown Ctr. in Kansas City, MO, with 156 in attendance.
Hallmark's Ray Powers gave the keynote address, describing today's global marketplace and saying in his 40 years with Hallmark, he hasn't seen change as dramatic as in the past few years. These include shifts in demographics as well as in shopping patterns from small shops to large stores. He stressed the importance of partnerships with suppliers, the permanence of the "green movement," and when asked the most important message to pass on to suppliers, he responded, "lean manufacturing."
Jerzy Czubak, group managing director of Amcor Rentsch Europe, a manufacturer of tobacco and other packaging headquartered in Rickenbach, Switzerland, also sang the praises of lean manufacturing as a way to meet today's pressures that squeeze converters between customers and suppliers. He talked about industry consolidation in package printing and the move in labor from Western Europe to Eastern Europe. "'Lean' is the key to survival," he said. He also advised converters to invest in modern and specialized technology.

Czubak was part of a panel of speakers offering information and advice on doing business in various parts of the world, including China and Russia.
While globalization occupied much of the day on April 17, the next day began with yet another hot topic: sustainability. Donald Carli, senior research fellow at the Inst. for Sustainable Communication, recounted how large companies are making commitments to develop and market sustainable products and business practices. "Responsible brands will be expected to address climate change and sustainability in all aspects of their business…," said Carli. Like Powers, he noted that partnerships are key to making this happen. Carli suggested possibly creating a coalition of publishers, printers, advertisers, paper suppliers, etc., and said his organization will work with GAA to encourage this effort.
The Gold Carpet
Back to the star of the show. In its annual celebration of the high quality achieved through the gravure process, GAA awarded 27 Golden Cylinder Awards for the past year. More than 100 entries were judged by seven gravure-industry professionals with the winners announced during a banquet at the convention. Included here is a small sampling of winners in four different areas of interest to converters. (Comments are from GAA.) For complete award coverage, visit gaa.org.
---
Photos by Harry Butler courtesy of GAA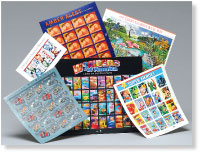 Best of the Best
Avery Dennison Security Printing for US Postal Service
A clear favorite with the judges, this entry showcased outstanding printing with incredible detail. It takes the top overall award and is the winner of the category for Product—Postage Stamps and Security Printing.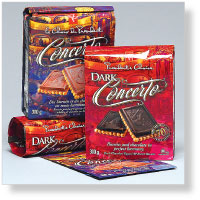 Packaging—Flexible Packaging, Paper
Sonoco Flexible Packaging for President's Choice Dark & Milk Chocolate Concerto
The winning entry, a family of packages printed in six colors, required holding the color accurately with viscosity controls over a period of 6 hrs of run time. Excellent saturation was achieved through good ink release. According to one judge, the impact of the lamination is the highlight of these pieces.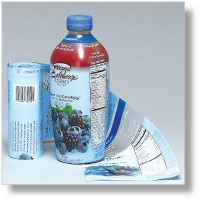 Packaging—26 in. and less Narrow Web
SleeveCo. for Bolt House Blue Goodness
Rotogravure was the only possible choice to achieve the numerous effects within the shrink sleeve on this winning entry. A photographic quality and 3D image are what will attract the buyer's attention to this new product.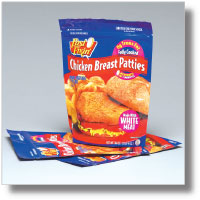 Packaging—Flexible Packaging, Film
Nordenia USA for Advance Brands Chicken Breast Patties
Gravure printing showcased the winning product by delivering high quality graphics and precise product reproduction. Graphic clarity was maintained throughout the package, including the sealed areas, and resulted in a package that really "pops," according to one judge.
---