January 07, 2010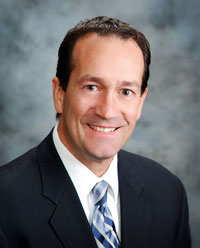 CHIPPEWA FALLS, WI | Extrusion Dies Industries, LLC (EDI)has appointed Robert Deitrick  director of sales in North, Central, and South America, it was announced today by Dennis S. Paradise, VP of sales and marketing.
 
Deitrick will supervise EDI's regional sales managers in the US and Canada and oversee the company's network of agents throughout Latin America.
 
"Bob brings more than 15 years of experience in managing sales programs for the advanced instrumentation systems used in extrusion and converting," said Paradise. "His extensive knowledge of every sales region in the Americas includes familiarity with many EDI customers."
After managing sales programs for Measurex Inc. (now part of Honeywell), Deitrick joined EGS Gauging (now part of Thermo Fisher Scientific), where his final position was that of vice president of sales for the Americas. For both companies he held sales responsibilities for Latin America as well as the U.S. and Canada.
Robert Deitrick attended De Anza College and San Jose State University, both in California, and is in the process of pursuing his MBA at Emory University in Atlanta. He took part in the Advanced Electronics Program of the U.S. Navy, where he attained the rank of first class petty officer.
###
EXTRUSION DIES INDUSTRIES, LLC is a leading international supplier of flat dies for sheet, film, extrusion coating, fluid coating, and pelletizing. The company designs and manufactures dies, feedblocks, deckling systems, vacuum boxes, and related equipment.  Its subsidiaries include EDI GmbH in Reichshof-Wehnrath, Germany, and EDI China in Shanghai.  In the U.S.A., Germany, and China, EDI operates facilities dedicated to reworking its own dies and those built by other suppliers, and it has licensed a fourth rework facility in Japan.  Headquartered in Chippewa Falls, Wisconsin, U.S.A., EDI is focused on supplying the global market. Visit www.extrusiondies.comand www.reworkdies.com.  E-mail: sales@extrusiondies.com.