Published: February 17, 2009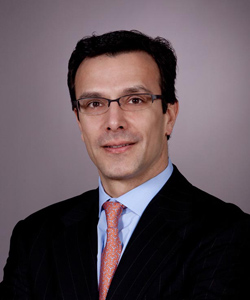 CHICAGO, IL | Mesirow Financial (www.mesirowfinancial.com) announces today that John Chrysikopoulos joins the firm's Corporate Investment Banking group as a managing director. Based in New York, Chrysikopoulos has nearly 15 years of investment banking experience in the paper & packaging industry. Prior to joining Mesirow Financial, Chrysikopoulos was a managing director in the Investment Banking divisions of Goldman Sachs and Citigroup where he focused exclusively on the paper & packaging industry (also see http://pffc-online.com/management/credit_chaos_0109/). Look for an exclusive PFFC interview with John Chrysikopoulos on February 18 here in the News section of www.pffc-online.com.
Chrysikopoulos has participated in numerous high profile paper & packaging transactions, advising on over $35 billion in aggregate value of M&A and capital markets transactions in his professional career. He was also ranked #1 by Institutional Investor while working as a senior equity research analyst covering the paper industry at Goldman Sachs.
Jeffrey Golman, vice chairman and head of Mesirow Financial's Corporate Investment Banking division, said, "John is an important addition to our team as we continue to build a leading practice focused on serving public and private companies and advising on middle market transactions. John will enable us to foster new relationships and his experience complements our coverage footprint. John will help bolster our presence as one of the leading middle market advisors in the Paper & Packaging industry."
Chrysikopoulos stated, "Mesirow Financial has had great success in the Paper & Packaging industry, and I look forward to building on and adding to the strong relationships that the firm already has fostered within the industry. I also look forward to strengthening the very strong franchise that Mesirow Financial has in the Paper & Packaging industry."
Chrysikopoulos has a B.S. in Engineering from Tulane Univ., an M.S. in Engineering from the Univ. of Pennsylvania and an M.B.A. from Washington Univ. in St. Louis.
Mesirow Financial is a diversified financial services firm headquartered in Chicago. Founded in 1937, it is an independent, employee-owned firm with $31.4 billion in assets under management and more than 1,100 employees in locations across the country and in London.