Published: June 25, 2013
LENNI, PA | Westlake Plastics Co. (WPC), a manufacturer of extruded and compression-molded high-performance thermoplastic products for a wide variety of applications in the medical, industrial, semiconductor, military, and aerospace markets, has announced a change of majority ownership. Effective May 1, Actimed of France invested $6.5 million in WPC and is now the majority stakeholder in the company.
Westlake Plastics and Actimed have had a 30-year working relationship, with Actimed's MTD subsidiary serving as Westlake's exclusive European distributor. MTD will change its name to Westlake Plastics Europe under the new ownership.
With the Actimed investment, all of WPC's previous debt has been retired, and remaining funds will be reinvested in the business for capital equipment and raw materials.
Randy Altland, CEO of Westlake Plastics, will remain in this position. Michael Kirschnick, a 30-year industry veteran, recently joined the company as national sales manager.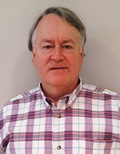 "We've been in a reengineering effort the past two years," says Altland, "and now the business has the resources it needs to execute on critical manufacturing and invest in human resources. We have already reinforced our management team with additional customer-focused plastics industry veterans."
The restructured company will also invest further to support its large distribution network, says Altland. "Our service team works closely with our distribution channel partners to provide quality products. Investment in resources to further enrich our distribution channel services are planned, to ensure our distributors have the support they need to provide customers with exceptional service."
This email address is being protected from spambots. You need JavaScript enabled to view it.