Published: December 18, 2012
LONDON, UK | Organizers of Ipex 2014, are gearing up for the global technology event for print, publishing and media, scheduled for March 26–April 2 at London's ExCeL International Exhibition and Conference Centre. Informa Print & Media Group reports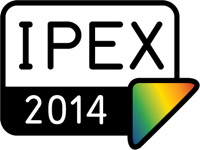 that 225 exhibitors, including 67% of its exhibitors in 2010, have already confirmed their attendance—making up 63% of the available floor space.
Informa recently commissioned an in-depth global market study to analyze the market, with a large focus on developing regions, including China, South America, and India. The strategic research is looking at how the global print market is evolving by investigating key trends, demographics, and the continuing impact of digital and other emerging technologies. Respondents will also be able to give their insights and opinions on Ipex 2014 visitors' needs and priorities, and how Ipex should maximize its value to the print and marketing communications industry.
"In this fast-evolving, multi-channel communications mix, it is important for us to understand the needs of the market to ensure we deliver a compelling and highly relevant industry event in 2014," says Trevor Crawford, director, Informa Print & Media Group. "Our research and industry analysis agency is speaking to thousands of people from around the world who are connected to the print communications industry in order to capture their opinions on these very important topics. Once this in-depth study concludes at the end of this year, we will of course share the outcome with the industry as soon as it is available."
The results of the research will also be used to further define and shape the range of initiatives for Ipex 2014. This includes Cross Media's integration into Ipex 2014, the £1 million funded Hosted VIP Buyer Programme, a Global Roadshow across 16 countries, the Global Summit, and use of the ExCeL Boulevard as a major visitor initiative.
This email address is being protected from spambots. You need JavaScript enabled to view it.