Published: September 30, 2005, By Edited by Deborah Donberg, Associate Managing Editor
Narrow Web Converting Industry News
Digital Press Adds Color
MOUNTAIN VIEW, CA—Fernqvist Labeling Solutions found a way to meet on-demand label production in up to seven colors: Add an HP Indigo digital press and Rotoflex Vericut finishing unit to its high-end flexographic presses.
Says company president Per Fernqvist, "Many industries now look to premium, ready-to-apply labels as a way to attract attention and buyers. … Color sells!"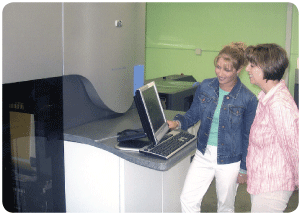 The Indigo is said to be suited to affordable short to medium runs with fast turnaround. Information including text, images, data, or bar codes can be varied with ease, Fernqvist reports, and the press can run a large variety of substrates.
SUPPLIER INFO:
HP Indigo—hp.com
Rotoflex—rotoflex.com
---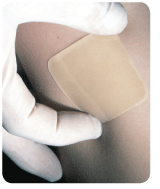 Foam Tape for Sensitive Skin
WINDSOR, CT—Scapa Medical announces Medifix 9538, a soft, highly conformable, medical-grade p-s PU foam tape for direct skin applications, including dressing, wound care, and medical device attachment.
Formulated for use on highly sensitive skin (including neonatal applications), the tape comprises an 0.4-mm PU foam, single coated with a gentle, high-tack, medical-grade rubber adhesive. Reportedly, the adhesive is removed easily from both skin and hair.
The tape is supplied with a 76#, white polycoated kraft release liner. The company says the tape has passed skin irritation, cytoxicity, and sensitization product safety testing.
---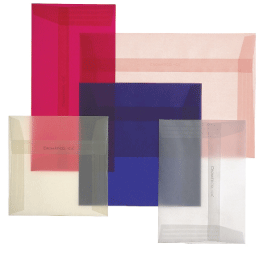 Converter Takes on Envelopes
MILWAUKEE, WI—Western States Envelope is now the official converter for Thibierge & Comar's two lines of luxury envelopes, Cromática and Dentelle.
Cromática translucent envelopes are recommended for advertising and marketing needs; Dentelle is a modern paper line with what is said to be a powerful, distinctive personality and unique quilted texture. The new line of Dentelle paper products is designed as a tribute to womankind and has six patterns available.
---
---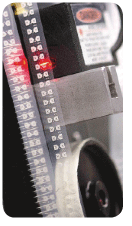 RFID UPDATE
RFID Process Aids Production
CLINTON, SC—Avery Dennison RFID reports its new high-speed RFID inlay manufacturing process is in production. The strap-attach-based process will produce high quality tags at rates exceeding those of conventional production methods by up to 10x or more, the company says, depending on the type of tag being produced.
Mat Mellis, VP RFID and Specialty Converting, says, "This new…process, along with our other complementary production developments, will help close the gap between current supply and forecasted demand of billions of tags over the next few years." Avery Dennison has filed a number of patent applications covering innovative features of the new manufacturing process. Mellis explains, "This new process is now producing one of our 96-bit EPC Class 1 tag designs. We will have multiple production lines up and running by the end of the year, with the capability to produce hundreds of millions of inlays per year, and we will add lines as demand warrants."
---
Two Agree to Test RFID Standard
DALLAS, TX—Texas Instruments and Royal Philips Electronics, Eindhoven, The Netherlands, have agreed to cooperate on conformance testing for the technical interpretation of the EPCglobal Electronic Product Code Generation 2 RFID standard. This joint effort is aimed at ensuring interoperability and accelerating market deployment of Gen 2 products, such as labels, hardware, and system solutions, to offer multiple sourcing for implementations of RFID around the world.
The EPC Gen 2 standard is the newest and most advanced of the RFID specifications for the ultra-high-frequency band centered around 900 MHz, the companies report, adding it is supported widely by end-users and manufacturers in the retail supply chain.
---