Published: February 28, 2006, By PFFC staff
Experience Speaks
What is your background, and how did you get into the converting business?
I was born in Germany and came to KU in 1950 on a Fulbright scholarship. I became a US citizen while on active duty in 1954 in the First Infantry Division. Later on, I wanted to 'work in the field,' rather than give (sometimes) good advice as product manager-resins with Union Carbide.
How have management styles changed?
Shouting orders is a thing of the past. Business has increased manifold in speed and complexity. I listen a lot more than I used to when I was a sergeant in the Big Red One.
At a Glance
Peruplast
F.S. Salaverry 227
Urb. El Pino—San Luis
Lima 30—Peru
2 plants
Peruplast (founded 1962)
Tech Pak (founded 1986)
750 employees
What is the key to growing a business in a bad economy?
Be more efficient and work longer hours than your competitor.
What is the biggest threat to the converting industry right now?
Oligopolies on supply and selling side. We're the mayonnaise on the sandwich.
What is the best advice you ever got?
Never make a long-term sales contract.
What is the worst advice you ever got?
I have always been able to screw up by myself without anyone's advice.
What advice would you give to someone starting out in this business?
Be modest. Get used to long hours. Listen a lot.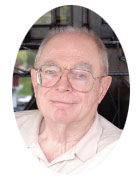 What are you most proud of in your business?
It is my business. I have very good partners who trust me, which makes it my business. That can be a disadvantage—there's nobody else to blame.
Do you really have a bullet in your head?
Kidnapping was a popular sport in Peru in the eighties. One of the kidnappers got nervous and pulled the trigger rather than reason with me. A .38-caliber bullet has gotten used to me over the last 20 years, stuck near my right ear where I don't hear very well. So I seat my suppliers on my right side when they want to increase prices.
Do you have a personal motto?
If you don't know what to do, do something.
---