Published: May 02, 2013
ORANGEBURG, NY | Aalborg Instruments announces TPU1 and TPU2 pump heads, said to provide users with the flexibility to connect these models to their own motor or to one purchased from company's catalog.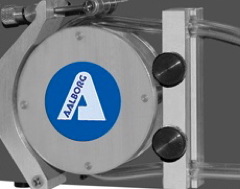 Each head is mounted on a front panel with an adjustable occlusion wall and safety cover. Installation is quick and easy, company says, and pump heads are designed for low to high viscosities. Fluids never touch the pump head
Pump heads are said to be economical, have a small footprint, and provide long tubing life. They can be mounted in any direction.
This email address is being protected from spambots. You need JavaScript enabled to view it.